One of our readers asked to me express my view over his question. I thought the question very relevant because I had struggled a lot in my teenager days about the same problem!
So, I am sharing the practical approach & my View.
—————————————————————————————————————————————–
Everyone in life, Wish to be like somebody, wish to change. Wish to be like a dream Icon, wish to be like something they respect or Admire. I know most of us must be felt that way in some period of their life. Even I felt often that I should have a personality like Tom cruise & charisma like Bradly cooper.
I Used to feel like this way, I don't have a good height, I don't have a Smooth, silky hair. I don't have a good physique, I don't have a Blue Eyes, I don't have a good personality at all. Like blah, blah, blah. I know majority of the teenagers in our societies must be having such a feeling of incompleteness within them.
So, I used to imitate these actors, buying similar clothes, having hairdo like them, try to walk & talk like them. Like a filmy guy. Despite of going & doing the same I was never felt that confident & adorable about myself, I used to feel something is still missing & if somebody made a comment about my anything like my hairstyle, my body, my height, the texture, color of my Shirt. I felt discontent & incomplete! I tried numerous materialistic approach-  like bought few New Sunglasses, New clothes, Going safe with people to avoid criticism, like making change in my dressing, color choice as per suggestions made by people, defending them Why I am wearing a thing or sometimes running away from them or avoiding them, imbibing new fashion trends , the worst of all was I even consulted my doctor, that how can I go above 6 Feet ( even though I was  5.9 ) & so on but I never felt any better at all. I was still feeling incomplete!
This scenario probably continued for about years (may be about 2-3 years), in the process I got very much aware about the Fashion Trends, Formal Dressing sense & personality development. I had seen the considerable difference in Me. But I was always amused about what is missing. I used to feel that we see an Actor wearing a suit in a Magazine, or at poster for a Fashion label, So even If I am buying the same brand, Why I am not looking well or feeling well. What's the Cliché? What is the Factor that is missing?
In this glitter of be like somebody I did spent a lot of Money, I would say I Overspent the money ( I was working, obviously it was my money). I had gathered a collection of lot of material like Shirts, Jackets, Sunglasses, accessories etc. but I was not having the Feel of being somebody.
When , I was struggling in my life citing financial & personal reason, my friend suggested me to attend a Happiness Program by Art of Living. The title intrigued me, I thought this is the thing I need the most, if by paying just few thousand bucks, if I can get happy, it would be really wonderful. I enrolled for the Course. This course was totally different than I expected , there was no such magical formula that I  was expecting prior its enrollment but it really changed my view at looking at the things, it reformed my perspective towards looking at people & most important was myself. One of the Teachings were "Your happiness comes from within you", it has no great relation & relevance with the situations happening outside you If you have the control over the situations happening within You! 
Another teaching i came across in the course "Don't Be a Football of People's Opinion." 
I really got the Point the point & I understood
"Happiness is an Inside Job."     &                                                                                                    " I own My Life , People's opinion doesn't necessarily matter in all aspects of  my Life"
I applied the takeaway to the majority fields of my life, the first major field I was struggling was about my appearance. For the long while I was thinking that looking good is all about the Good Materials, shining from outside but I never worked on the Inner Self. I never took an effort to shine my soul, Pamper it with Some Appreciation, natural admiration or any positive complements. I always fed My soul with criticism, bit of self-hatred & hunger of Incompleteness & that's what He delivered to me over a period through the people around me.
I got to know that
First, I got to improve & work on my personality.
But before that I got to accept myself as it is & in every situation of life.
I don't have to be like somebody. I have to be Me First.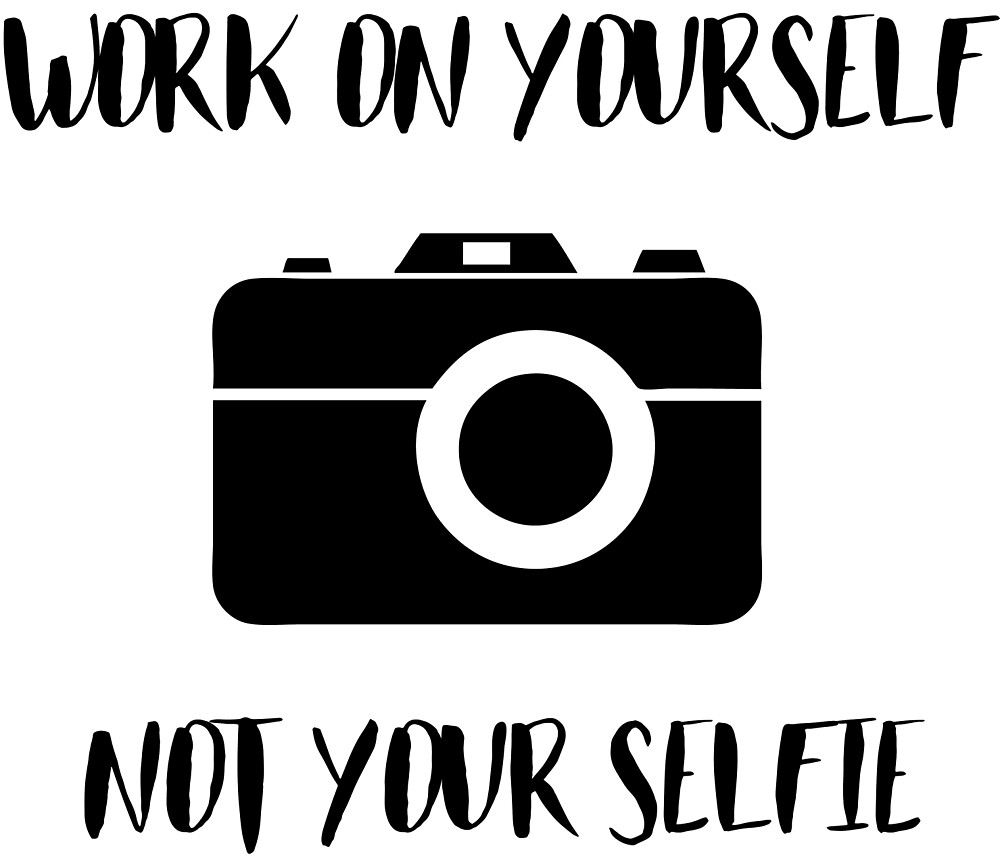 I started working on my Self –esteem & avoided self-criticism, instead of that I gave my-self a Feedback for improvement without getting the feel of discontent in the undesirable situations.
I decided "I got to get comfortable in my Own Skin." That really helped so instead of going with a feeling that something is missing in me, I started carrying a Smile, broad Smile on My Face. I got bit courteous, started appreciating other people. If people complemented the way I look, I said thank you & sometimes even they criticized, I said Okay, Moved On, No Justification, No hard feeling about the guy & even to myself. I knew if I don't accept myself then nobody could ever accept me. It's my prime duty to accept myself.
The whole attribute of a Happy personality is about "accepting yourself" & "Getting comfortable in your Own Skin."
I am not saying it happened only by accepting myself, in the process I was doing too many things, I was –
Doing Exercise, Working for Good Body Posture.
Meditation, yoga for Inner Peace of Mind.
Personality Development.
Studying Good Personalities, necessary Fashion awareness & situational Dressing Sense.
Learning positive body Language, Mannerisms & bunch of Social Skills.
But "Accepting Myself" really completed the loop towards my Goal.
I needed a slight change in my perspective, shift in attitude & Strong will to ignorance for the comments, criticism of the naysayers, Jealous People.
I started avoiding jealous association, negative colleagues and their taunts. I gave them a complete detour. I knew the discrimination of Good & bad because I was working on it, hence I managed to filter responses of different People. Therefore , I focused on positive & completed ignored unnecessary comments, criticism.
Because I knew my Worth, What I was doing & I am Comfortable in my Own Skin. I live pretty confident ,Charismatic & enthusiatic in My Life.
I suggest you Accept Yourself, Work on yourself, know your self-worth. Raise your Standard. If you really Elevate yourself you would never be begger of appreciation, likes that people offer you & you would never be slave of chain of criticism they throw on You!
– 1Beginner!
OneBeginner@2018. All rights Reserved.