Story of My Exaggerated Pain- 
Few years prior, I was running most of my awake time to earn more, to save more, to know more & most importantly to accumulate more. I managed to save about few lakhs to have a safe future. In other words, I had I Piled up that Money to buy happiness for me in Near Future! Then, I lost all my accumulated money over some desperate financial decision that went wrong. I immersed myself into unnecessary pain & started living the life with the Victim Mentality. Nothing was going right anywhere. I didn't understand what is happening to Me & why it's happening to me? I felt Why Bad things happen with Good People? I was losing control over all aspects of my life. I felt totally lost- My Mental, my Physical & My financial condition were asymmetric, maybe I pushed myself into that situation over some minor-major mistakes of my own. I embraced the pain for about 2 years, afterwards I came to know there is no point in continuing the life this way. I joined art of living, I took inventory of good things in my life & decided to be a victor than Victim. So, instead of just earning & accumulating more I shifted my emphasis on how to live more in life & How to give more to life!
Today / after a while, I feel my issues/my pain was never really that big deal but it was my victim Mentality aggravated my anguish and it wasn't allowing me to come out of it. I was getting in my own way of escape, I was imprisoned in my own selfish & derogatory thoughts. Sometimes the negative energy of pain is so alluring that you don't wish to have escape out of it. I was so self-centred that I was worried only about my problems, my own issues, nothing else & Yelling on people, putting the blame on the whole world for my stress and Pain. You might feel that's correct you should be worried & concern about your own problem, nothing else. I want to ask you –does it really help? I tried that way but it didn't help me? Sometimes, you got to look beyond your own Pain.
Compassion is Weakness ?
We live in Era where compassion is seen as Weakness. If you have concern for somebody it's termed as foolishness. If you look to help somebody it's either termed as irrelevant or intentional. Nobody believes in selfless service.
Everyone around us is running. Running like Greedy. like They have activated Only Me Mode. Everyone is Running behind My Happiness, My success, My future, My problems, My issues, My benefit, it's all Me, Me, Me & only Me. Our focus of attention is Only Me, Nothing Else. Anything else coming on this radar is completely irrelevant. In other words we have activate Selfish Mode of life.
In this mode – We Earn only for ourselves, we enjoy only for ourselves (& for our own family) & we look after only for ourselves. We Earn, Enjoy, Spend, Accumulate, Resolve, Care only for our own life. There is No Sharing, No caring, No worrying about someone else.There is no scope of it at all.
Too many people support this Selfish Mode – It's been said you should look after your own life, everybody should take care of their own life. Why it's necessary to help somebody? Why it's necessary to give somebody? did anyone offered you help when you were in pain? Why you? Why other people are not doing ? The whole world is selfish? What difference you are going to create on your own?
Sometimes When You might tremble due to any undesirable situation – you might feel that you have nowhere to go.So, You automatically get into victim mode. You feel why Me? You feel the whole world is selfish, cunning. Why this happening to Me? The whole Emphasis is about Me, My problem, My needs & My life.
You may feel you have too many issues such as –
My financial condition isn't improving,
My health is not improving, My partner is not co-operative,
my family is not supporting Me,
I am having so much debt,
I don't have time to enjoy,
I don't have a Dream Job,
I don't have enough Money,
I don't have a good car,
when I would have a bigger house,
when I would be out of these problems?
Why I am having so many issues?
Why I am having so much of pain in my life?
See, We got to shift our focus from Selfish Mode to selfless mode, we have to look beyond your own pain. Somewhere in the world, it's bleeding. People are struggling even for survival. In some part of the world people would be desperate too exchange your life with them. But are you willing to exchange your life with them? Would you exchange your life with someone in Syria who is living his life in the fear of death every day under those bombing and missile attacks?
Not to go so far- just go to nearby location in your city. Try to see the world with the selfless view- you would see the people are struggling, a kid has lost his parents, Someone is willing to learn but can't afford his/her education fees, Too many people can't afford to have surgery and medical charges, someone has lost his loved one, someone don't have shelter to hide, Someone is struggling with his Health, too many of us are struggling to survive, thousands around us living hand to mouth, Someone is desperately looking for food to fill his stomach for the day. There are too many problems people have in their lives which are much bigger or catastrophic than ours.
You must look beyond your own pain. You should contribute something in the lives of people around you. It can be any way by sharing their problems, helping them, volunteering for some work or social cause, Participating in some humanitarian work, Spending few bucks to buy bread for someone, Helping someone with his/her challenges. It's not necessarily to be in a monetary way. You should contribute in a life of some one less fortunate than you in some way. Create a difference in their life. Share something, experience the joy of Giving. Have a selfless service. I am sure this or any sort selfless service can help you to abbreviate the unnecessary burden of you own problems & you would never exaggerate about your own pain the way I did in past. You would discover there are too many good things in your life that you couldn't see due the selfish blinders you had placed on your mind. Be kind , Be generous, Be kind whichever way it's possible!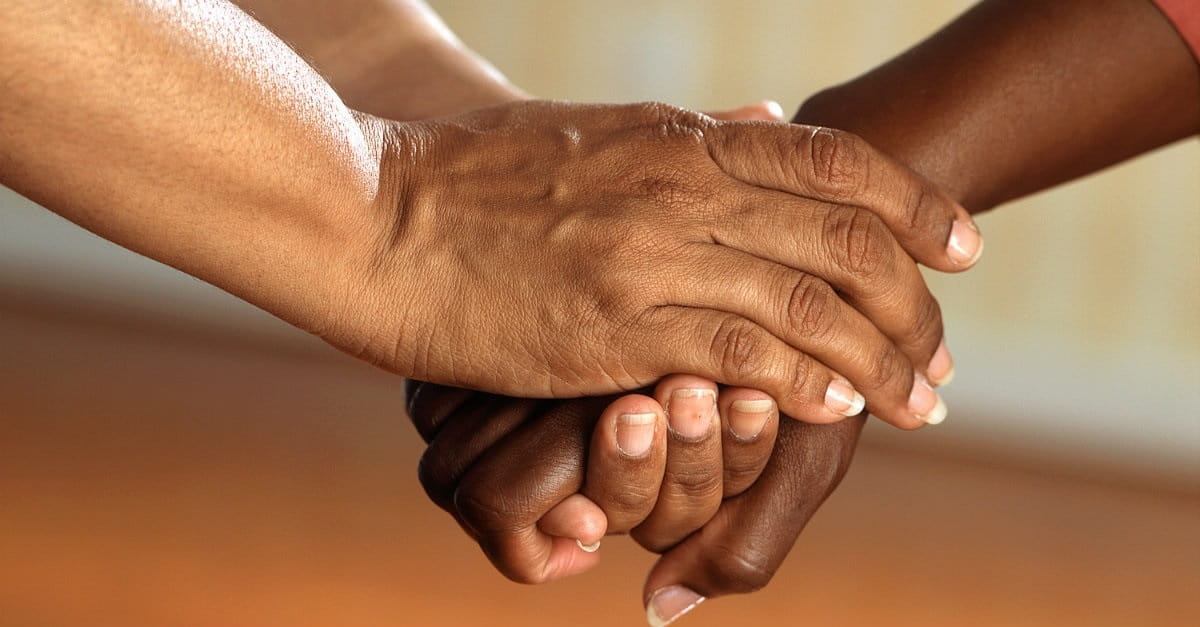 Look Beyond Your Own Pain! Live More, Give More! Compassion is not a weakness, its a must attribute for life, without which humanity cannot survive!You have to Practice compassion!
–  1Beginner!
Thank you for reading. Please like, Share , comment & subscribe & invite others.        With love Mahendra Kapady.
1Beginner@2018, All Rights Reserved.