Hello Friends,
Hello Friends , Welcome back to my blog Beginner! Thank you for tuning in for the daily Post. #Inspiration.
Welcome back to our key Thought Series – Volume 3.
Hi, Today's viewpoint is about Getting started, To Begin! 
Let me share my quote – If You do not start your journey now, you would never reach your destination!@ Mahendra kapady. This may sound foolish and illogical at first instant but thats completely true. This is the basic thing we forget in our life. We all wish to reach our goals, live life of our dreams, we all think about it. but do we able to live it? Majority of people around us do not! Why ? because we do not work on it, The worst part is most of us do not even begin, we never really start to work on it! You cannot reach at the mountaintop in one jump at one instant, you got to start first , You go to start Now! You have to start with first step, then another, then one more and so on. That's the way we move forward in our lives! But in real life what we do – We think , We think & We overthink. We think about what if this happens,what if it doesn't ?We think about what may go wrong if I reach at some point? what if the desired thing doesn't happen, so we start working on problems or possibilities which are not at all there in picture at this instant, may be or wouldn't be there in near future. By the way, where all these things happens, in imaginary board room , i.e in your Mind-room. So, after a period we get so overwhelmed that we start feeling fear even go start because of tall mountain of numerous possibilities, obstacles that you and your mind have crated in front you. This thing did happen to me before launching this website. I was thinking too much about obstacles, possibilities, future outcomes in my mind. I became a perfectionist so I got stuck in thinking mode & I locked myself in my mind room and I was looping round and round.End result, I did not launch my website for about 1 year, I was just thinking, thinking & thinking, I was not doing anything than thinking & talking big. Finally I got this wisdom & got started. I started with imperfect move and started correcting them as soon as I find them.
You may be stuck or feeling like jammed in one place. So, what is solution for this? The solution to get ahead is getting started. Then take one step at a time & move ahead. You would find the way! The important step is to begin! Then the next step would appear!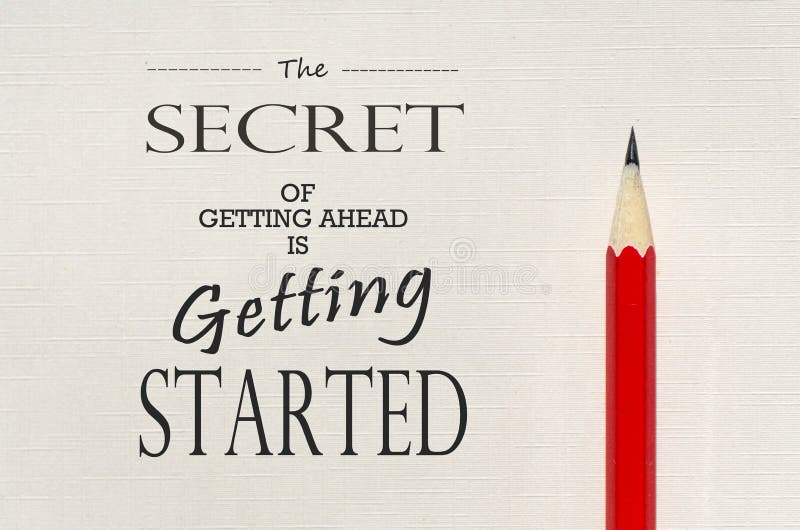 Read my previous interesting post- Happiness Is A Final Destination?
– 1Beginner!
You can follow us on Facebook, Instagram & Twitter. if you find the content useful & inspiring please share with your loved ones & invite them to Subscribe! Stay tuned for daily post.
Written by Mahendra Kapady@2018, All Rights Reserved.