Hello Friends,
Welcome to our blog One Beginner! Please subscribe & stay tuned for new ideas & daily dose of inspiration. You can follow us on Facebook, Instagram & Twitter.
Optimism is the faith that leads to achievement. Nothing can be done without hope and confidence. @ Helen keller.
That Guy is so good, he is born confident! He is so gifted! Ohh, He has the grace of god on him! You must have heard such statements over & over again.
Are these statements true? Aren't they? What I feel, it's all false! Nobody is born confident! Confidence is not an inborn thing but it's a skill that can be cultivated. In fact it must be cultivated through our educational system. Confidence is never inbuilt! It gets developed over period of while. Confidence is something that needs to practiced, it needs to be employed. You cannot store it & use it when its necessary. If you don't use it, you would lose it!
For some people we feel that they are gifted, actually it's been developed (directly or indirectly) through their family, their surrounding, their work ethic, their Honesty, positive thoughts, through their association, through their culture or habits but it's definitely not an inborn thing. If it's not any way of the above then such people are pretty wise, they pose to be confident which a sign of trained, brilliant mindset.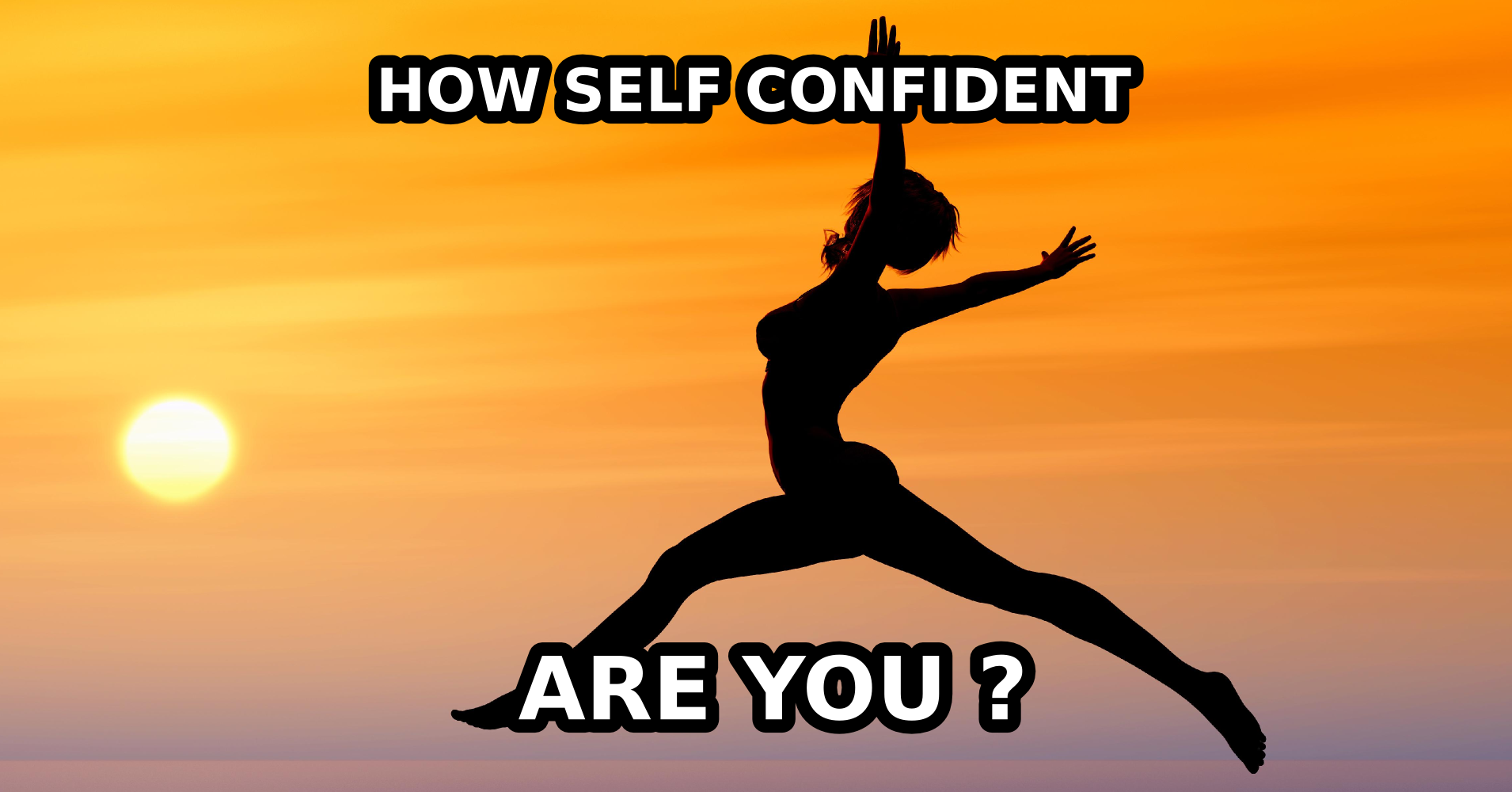 Are you confident? Do you crave to be Confident?
Do you want to be Confident? If you really want to be confident. I have a solution for you! Just put your training shoes on & hit the gym floor. That's the place where you can build your confidence smoothly over a period of while along with dozens of other benefits. Confidence is not a show-off attribute, it's an outfit that you must wear to excel in your personal & professional life! Yes, confidence is an outfit, you have to wear it!
Confidence is an essential attribute for the personal development, more importantly self-confidence is an attractive quality. You look more attractive by your confidence not by your clothes or your social status. Confidence breeds opportunities, opportunities breeds success! Confidence strengthens your faith in yourself! With faith & self-confidence nothing is impossible!
I ask you a question – Have you seen a guy/women with a good posture/physique (or a bodybuilder) who is depressed? I am not saying all those who have good physiques are successful but they are pretty Confident about themselves. They always feel good about themselves. They might be struggling in their life with finances or other problems but they are definitely not depressed. Why? Our life is reflection of our physical state! A lot depends on our physical state. Our state of mind is linked with our physical activity!
Confident Vs Depressed state?
What happens when you are Happy & confident – You are jumping up & down, you are bouncing here & there! You smile, you laugh, and you are just full of activity. You hardly sit down at one place. You are in a state of Motion.
Whereas, what happens when you are in depressed state – You are disheartened, You never feel enthusiastic, you feel sluggish. You feel sloppy, you Eat sloppy, You eat unhealthy food, You oversleep, and you avoid physical activity. You are just sluggish in all your activities!
The charm happens in life when you keep yourself moving! You got to keep yourself moving! Confident people are always enthusiastic. Have you seen overweighed person confident about his ideas, speech? Nope it's not possible. Why? Confidence is wholly relevant with your emotions which is highly and directly proportional to your Motions. Confidence is a contagious thing, you don't have to show it off, it gets seen if you have it within you or do not. Sometimes it may not be seen directly, but it's always been experienced. Nobody offers a job, big opportunity to the person whose shoulders are drooped, posture is bent & whose body is not in his control! Why? Because they indirectly say- I am not that important (to myself), I am in not control of myself.
When You Exercise!
When you Exercise, one of the best thing that happen is – Your body structure improves. You keep your body posture intact! Your discipline of exercise regimen improves you breathing, your memory, and your peace of mind. You can focus, you feel enthusiastic, and with the vibrancy & energy flowing in your body, you think faster, you can make decisions faster, You get aware about your diet. In discipline of exercise You do not have to worry too much about the unhealthy fried, spicy, salty food. Your mind starts helping you to make healthy choices. Your mind, your choices are result of your inner environment & outer activities.
Exercise makes Two Person One!
We are always living as 2 Persons in One body. One is the physical person that we exhibit to world, other is the one that is happening inside you, not seen by external world. Most of the time these two people are not aligned, why because lack of composure, lack of focus! Reasons can be many, one of the prime reason is lack of resistance in life. Nature has designed our life to grow out of resistance. Our life grows & functions better only when there is a resistance. It never grows in comfort zone, it becomes sloppy, apathetic during state of comfort. The Physical activity is an intentional or aligned resistance which is necessary for better functioning of Human Being. Physical exercise for 45 minutes and above aligns your inner with outer Person. It makes them one. It also multiplies your inner joy, peace & Happiness. Overall it creates a whole lot of effect your inner person & outer personality. It's been said confidence breeds strength into you! I would like to extend this quotation as- "Confidence builds strength & the strength builds confidence." It's a cycle. Do not underestimate the importance of exercise.
Our motions control our emotions! In your good times or difficult times you must keep your body moving!
– 1Beginner!
Written by Mahendra Kapady@2018, All Rights Reserved.