Hello Friends,
Welcome back to my blog 1Beginner! Thank you for tuning in for the daily Post. #Inspiration.
I begin with an idea & it became something else entirely.@ Pablo Picaso!
I am pretty happy for the little accomplishment I have, I reached a milestone, a small target that I had set for myself.
This little Achievement is dedicated to All my friends who supported me, shown a faith on me, provided me a valuable & timely feedback, shown me my mistakes & suggested some changes & corrections. In addition to these people – this post/bit of accomplishment  is even dedicated to the guy who said you would not be able to do it! I just have to say- Hey, I did It & I am going further, exceeding even my expectations!
Some of my friends, few well-wisher asked me How I did It? Why I did It? and what made me write at first place? (Even very few had question at beginning what makes me qualify to write?)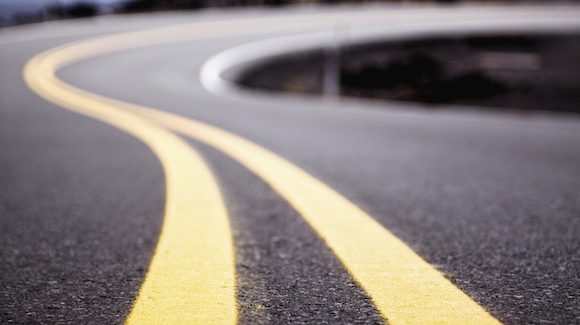 Why? The Origin!
I have different view point about life & situations, some people feel I am eccentric but guy of different league. I always wished to write & inspire People. I used to write quotes & message/email to my few friends/circle (20-30 nos) but I was never serious but I always wished to write something productive in organized & readable manner. May be I never trusted my own-self that I qualify to write. Somehow, I gathered bit courage & wisdom to begin, trust my gut-feel, so I started pouring my thoughts, my views & eccentric ideas on paper about 3 years prior but there was no proper structure, I was writing on mobile, I was writing in book, on paper or anyplace, anywhere, anytime its possible. I wanted to be more disciplined & organized. Hence, I decided that to write on a blog. I started writing on blogger. After a while citing restrictions, lack of privacy & handling issues I did quit that within a week to start my own blog. In order to communicate & spread word about my ideas. personal development session. I decided to launch a website to reach diverse audience through out the world. So, I bought a website & worked on it & started pouring my thoughts from 16th May.
Journey Begins!
In April 2014, while I was working on the background of this website. I kept a Goal to myself that I would complete 100 posts around 1 August. Initially I thought it would be easy to go! Like going a post a day, or two a day would be easy. But I was completely wrong. Its very difficult to think creatively. we have vague ideas in our mind, pouring them on paper in convincing way, productive manner is a very challenging job. Hats off to writer who do this for us, still we do not read their books. I was struggling in forming lines, bit in grammar . I was very terrible in grammar, structuring & conceptualizing the ideas.That is for my own ideas. Initially it was not easy, at all. I was terrified with the energy it was taking out of Me but at the same I was tremendously happy with the hours I was putting in.
Lovely Pain – It took me 4-6 hours to pour the thoughts on paper & structure them. I was awake still 1.00 pm, (I still remain awake till that time to publish genuine ideas) again my schedule for another day starts at 5.00 am next day with my morning rituals. All my time table, schedule trembled. I was writing since 6.30 Pm in evening to 12.15 -1.30 am in midnight editing my blogs. (sometimes even after they got published) I got better over a period, still it takes about 4 hours plus to write a 1000 words article, which takes about 7-8 minutes to read. Still, I am struggling with my sleep schedule. I have kept a goal of align everything & sleep for at least 6 hours. As you can see, all my articles get published at 11.55 to 12.00 am midnight. Because that's the deadline I have kept for myself to publish the article, why such deadline?  because it becomes difficult to control when all my thoughts starts pouring in & the article may go endless of beyond 2000-3000 words. Despite of all this trouble, I am happy because this is not at all a work for me, this is what I love to do! To pour my thoughts on paper & inspire people. I come home at 6.30 Pm from Job, I forget everything & I start writing. I turn away my phone & watch & get engrossed into writing, nothing else! All Me & My Philosophy, My Ideas, My words. I can do more, I love it a lot.
The Continuance- Referring to that Guy! people always laugh at your dreams, on your Goal  & your vision. Many appreciated me, supported my ideas but few even made fun of me & laughed on this idea. I decided not to react, rather I would reply them with my actions & work. So, I kept a Goal of 100 post before 1 August. Despite, I was struggling in past, I decided to go on. I warned myself "No Excuses." So, I gave up my bit of hangout, reduced my late night walk time, Turned down Tv time entirely to zero. To be very honest, I am enjoying this so much that I forgot about my goal. So, today while working on background, when I saw the section of posts published, I was all in the Air! I have published 103 posts in less than 85 days of my presence. Persistence Pays, That's Really true! 
The Fact- Someone asked ,why are you doing this? Who cares? Who reads nowadays?  What you get out of it? I said – Sorry, I don't have any answer for this question. I do this because I love this. I am not this to show it off to people or to earn any money out of it, its all secondary. Few people asked me about response. I have to say very honest, I am getting a decent response,I believe this would reach to right people in future time. This blog/website referred by 30-40 people everyday. By the way, I have seen lowest days as well. not so long ago, there were 2 views in a day. (It has happened about 4-5 times. ha ha) Because I am not in game of  viewership & likes, Subscriber numbers. My viewpoint is about spreading right message & communicate with right people. I met some very talented & creative people through this platform & we became friends. It was not at all possible if I didn't have written through this Website. Even if there is one view or 1 follower, I would be writing, expressing my views & keep on pouring my views, ideas that I love, Viewpoints of few very successful whom I admire.
The Way I write– I use very simple words, ideas, real life events that I come across. I use the incidences (Good, bad/Humiliating) that happened with me & what I really learned out of it. I have a habit of rewinding the moments & introspection. I learned a bit through the journey of my life & I have miles to go forward. I believe everyday is a test in the school of life. Its your moral duty to learn & perform better every coming day. If you introspect, look within deeply You can definitely learn a not. You don't have to do a lot, You can & you are your biggest learning source. All you have to do is to Focus, To listen, be patient & slow down a little bit to gather the wisdom out of situation. All is within you, there is no point in looking for ideas, motivation & inspiration outside of you are willing to peek within you. Be your own Source of Inspiration.
About the Content- The whole content produced on this blog are written & created though my mind. I have also produced some article such as views of Siddharth Gautama about his ideas/Quoted, therefore regarding The quotes used /views published of some great people, I have  appropriately mentioned their title & mentioned about the creators time to time. All images are used from google images.I am mentioning this point because I am firm believer of Integrity as Virtue. I am not in the race of likes or views & I do not have to defeat anybody, I am competing with my own version. I would prefer to go slow than stealing from someone to run faster.
Forward Path– I still have a long way to go, reach new milestones & evolve as better Human being. I have to work a lot as a Writer & contribute more to people, society as Philosopher to leave this world a Better Place. In the process I am working on myself & learning as well.
As I mentioned yesterday – This little Achievement is dedicated to All my Friends, Readers who supported me, showed me love & to my criticizers,Haters as well who motivated me to persist, pour the efforts to prove them Wrong.
– 1Beginner!
You can follow us on Facebook, Instagram & Twitter. if you find the content useful & inspiring please share with your loved ones & invite them to Subscribe! If you have any feedback please share with us, help us to perform better, to create a contribution in your life & lives of people around you.
Written by Mahendra Kapady@2018, All Rights Reserved.